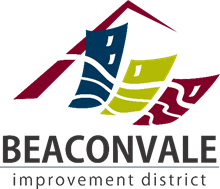 The BEACONVALE IMPROVEMENT DISTRICT NPC will be hosting a Special General Meeting and all stakeholders are invited to a review of the year's activities and planning for 2018/19.
Date: 7 November 2017
Time: 15:00
Venue: FI Group, Unit A1, Connaught Park, Mc Gregor
Street, Beaconvale
Resolutions presented at the SGM can only be voted on by bona fide members of the BEACONVALE IMPROVEMENT DISTRICT NPC. This membership is available free of charge to all owners of commercial or industrial properties within the BEACONVALE IMPROVEMENT DISTRICT SRA footprint, but they must be registered before 24 October 2017.
Membership Application Forms can be downloaded on the Beaconvale ID Website
Completed Application forms can be e-mailed to info@geocentric.co.za or for further information please call 083 255 7657
AGENDA:
▪ Registration
▪ Welcome & Apologies, Quorum to constitute meeting
▪ CID Manager's feedback on operations
▪ Approval of Implementation Plan 2018/19
▪ Approval of Budget and usage of Surplus Funds 2018/19
▪ Appointment of Auditors
▪ Appointment of Company Secretary
▪ Election of Board Members
▪ General / Q & A
▪ Adjournment